Documentaries are powerful ways to communicate and inspire. They feature real people telling real stories. Imagine clients or people you've served appearing in a documentary talking about how your organization or business improved their lives.
Gerlach Productions is introducing Mini Docs, an affordable way to have a short documentary produced that fits your budget. Mini Docs can be used in a variety of ways… websites, social media, email and other promotional campaigns.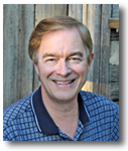 Your Mini Doc will be professionally produced by award-winning documentary producer Greg Gerlach. It will be fully narrated and include an uplifting music track that will draw viewers in so you can clearly communicate your message.
Take a look at the samples on this page and see for yourself just how powerful Mini Docs can be. If you're interested in having a Mini Doc produced, please contact us for a free consultation and quote.
Samples
We produced this Mini Doc that helped Kentucky CancerLink promote its services and solicit donations. Its mission is to provide support by reducing and/or eliminating barriers to screening, diagnosis and treatment of cancer.
Arbor Youth Services used this Mini Doc on its website to promote their services. The non-profit provides safe alternatives for at-risk children, youth and their families through services and referrals that promote positive growth and development.